Spring 2020
Showing all 8 results
West & East Europes Post-Communist Transition: Spring 2020 | Volume 109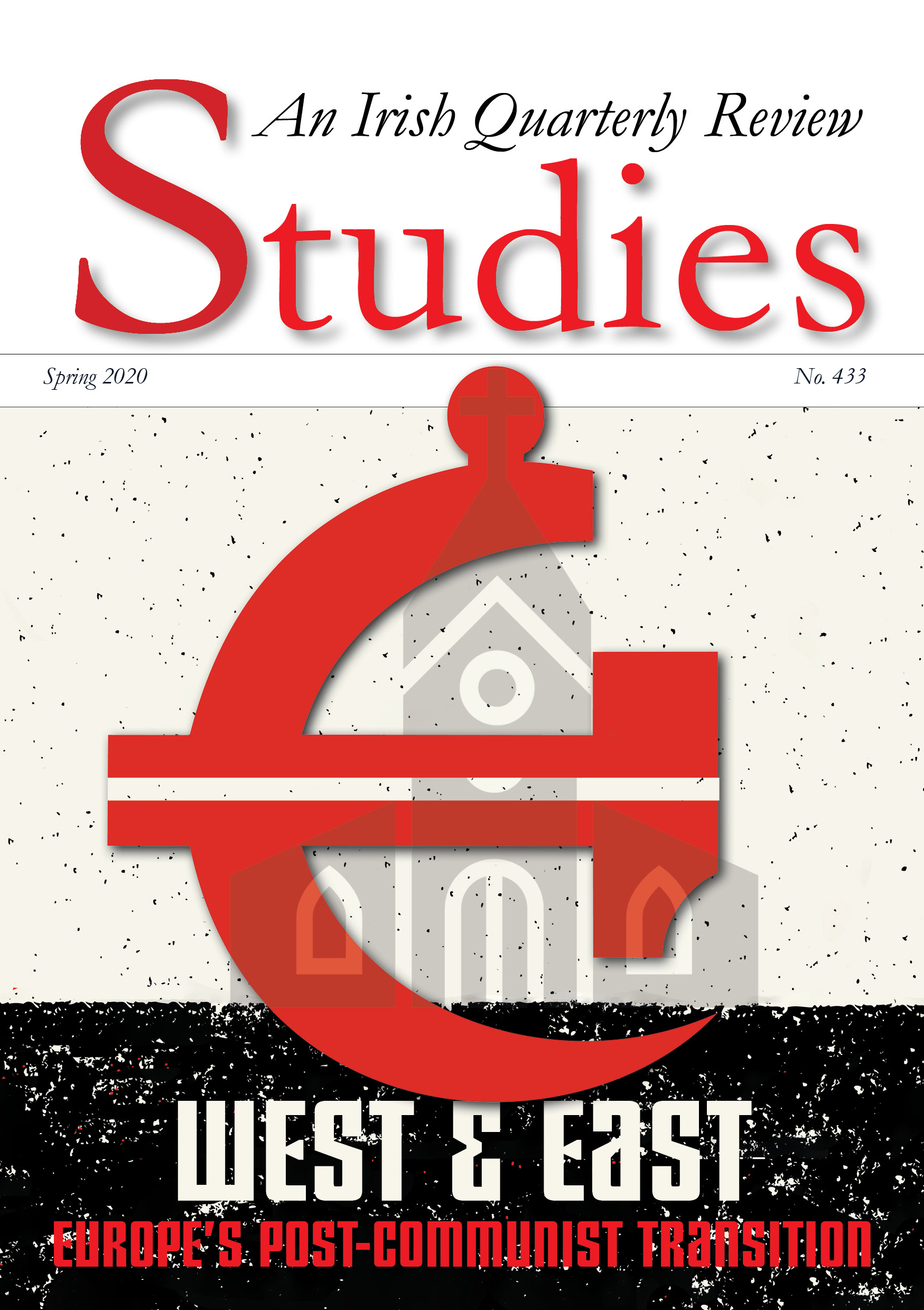 Written when any notion of a global pandemic would have been dismissed as the fanciful imaginings of an overwrought mind, the Spring 2020 issue of Studies: An Irish Quarterly Review takes as its starting point the 'dual experience' in terms of political development in East and West Europe and the role of Christianity within that.
A common feature across many Western political and social landscapes today is a failure in preparedness to take the longer view and the broader perspective. We need only glance at the nationalistic, inward-looking rhetoric in the USA in the UK where 'fake news' and false memories abound untrammelled and unimpeded by any interest in comprehensive public discourse. Indeed on our own doorstep in Ireland, a surge in popularity of Sinn Féin ('ourselves alone') on its social and housing platform seemingly fails to take that party's involvement in our country's recent violent past into account.
Is this polarisation of viewpoints into silos of misinformation related in any way to the decline of religious sensibility? Is religion, which has as its foundation a vision of a shared humanity and a wider community spirit, being moved to the margins of public life to such an extent that a former struggle for religious freedom has transformed into a struggle from religion?
Tomáš Halík, author of the lead article of the issue, argues that what Christianity has to offer in today's highly secularised society is to allow for open questions and paradoxes, to encourage the art of spiritual discernment both in personal life and in the life of society. Related themes are addressed by William Kingston, Dr Patrick Riordan and David Begg among others, as well as in several book reviews within the issue.
Contents
'The English Language Belongs to Us?'

Brian Cosgrove

It was hardly headline-grabbing news, but some of us found a certain interest in the report, late in 2019, that the society or group dedicated to preserving the apostrophe had decided to abandon their efforts.

€

7.00 Purchase Single Article