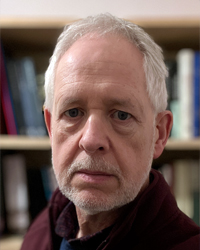 Dermot Roantree
Current Editor of Studies
Dermot Roantree is the tenth editor of 'Studies' since its foundation in 1912, and its first lay editor. Both his BA and his PhD in Modern History are from University College, Dublin. His doctoral thesis was on William Monsell, the 1st Baron Emly of Tervoe, Co. Limerick, one of the mid-19th century 'Limerick converts' and a close friend and confidant of John Henry Newman, with whom he corresponded frequently on Catholic affairs in Britian and Europe as they related to the causes of liberal Catholicism. Dermot was a teacher of History and English for the Irish Leaving Certificate before he worked first on eLearning projects and then in communications. He continues to work as a content editor for Irish Jesuit Communications.
John Looby SJ
Chairman of the Board of Studies
John Looby SJ is the chairman of the Board of Studies. Until recently he was the Editor of the Sacred Heart Messenger. He is a dedicated educationalist who has been involved with education some forty years. He is a writer, retreat giver and his special interest is in drama.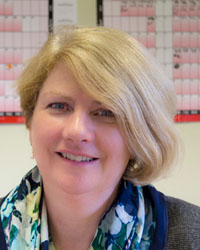 Cecilia West
Publisher, Messenger Publications
Cecilia West is the Publisher at Messenger Publications. A TCD history graduate, she began her book publishing career with Andre Deutsch in London, and worked with Veritas Publications and Wolfhound Press before moving to The Columba Press where she spent many years as sales director. Following a brief career break to study for a master's degree in library and information studies, she joined Messenger Publications in 2014.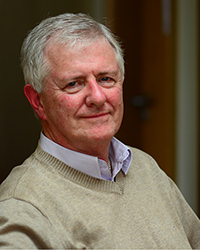 Gerry O'Hanlon SJ
Associate professor of Systematic Theology at the Milltown Institute
Gerry O'Hanlon is an Irish Jesuit priest, formerly Dean of Theology at the Milltown Institute, Provincial of the Irish Province, and staff member of the Jesuit Centre for Faith and Justice. He has published extensively on public theology, and reform within the Catholic Church. He is an Adjunct Professor of Theology at the Loyola Institute in Trinity College Dublin.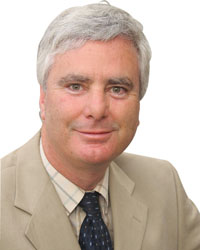 Stephen Collins
Political correspondent of the Irish Times
Stephen Collins is the political editor of the Irish Times. He has been a political journalist for over 25 years and was formerly the political editor of the Sunday Tribune and the Sunday Press, having started work as a journalist with the Irish Press Group. He has written a number of books on Irish politics the most recent being People Politics and Power: From O'Connell to Ahern (2007). His other books include, Breaking the Mould: How the PDs changed Irish Politics (2005), The Power Game: Ireland under Fianna Fail (2001) and The Cosgrave Legacy (1996). He was educated at Oatlands College, Mount Merrion, Co Dublin, and University College Dublin where he graduated with a BA in History and Politics and an MA in Politics.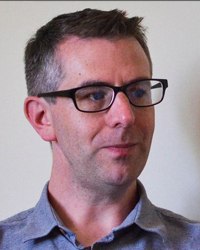 Kevin Hargaden
Director and Social Theologian at Jesuit Centre for Faith and Justice
Dr Kevin Hargaden is Director of the Jesuit Centre for Faith and Justice, Gardiner Street, Dublin 1, as well as the Centre's social theologian. He is an elder in the Presbyterian Church in Ireland. His primary research interest concerns how Christian ethics intersects with economic questions, which was the subject of his 2018 publication 'Theological Ethics in a Neoliberal Age: Confronting the Christian Problem with Wealth'.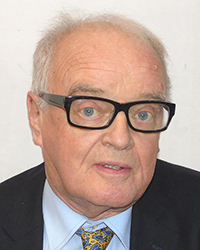 Tony White
Former director in Ireland of the Chartered Institute of Management Accountants
Dr Tony White worked for twenty years as Irish Director of the Chartered Institute of Management Accountants. He spent a similar period in higher education with the Higher Education Authority, the National Council for Educational Awards and as Registrar of Milltown Institute. He is currently a member of the governing body of the National College of Ireland and of the Medical and Health Sciences Board of the Royal College of Surgeons in Ireland. Hr has published a book and a number of articles on aspects of Irish higher education.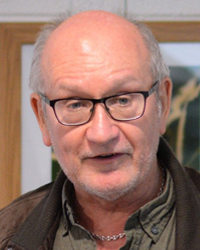 Peadar Kirby
Professor Emeritus of International Politics and Public Policy at the University of Limerick
Dr Peadar Kirby is Professor Emeritus of International Politics and Public Policy at the University of Limerick. He has written books on diverse themes – liberation theology, globalisation, the Irish economy, social justice, and most recently on the need to transform market society in the era of climate change, drawing on the insight of the economist Karl Polanyi. He is fluent in Irish.