Current issue
Showing all 9 results
Goodbye to All That? Ireland After the Pope: Summer 2019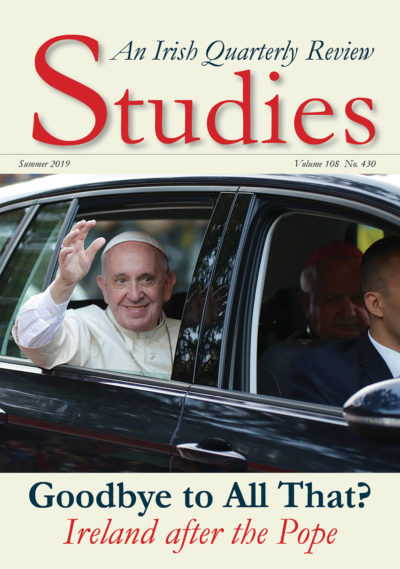 Goodbye to All That? Ireland After the Pope
€10+p&p
Concerned as it is with the part that Catholic Christianity is playing in who we are and who we are becoming as a people and as a society, the Summer 2019 issue of Studies: An Irish Quarterly Review examines the role of religion in this time of rapid cultural change using Pope Francis's visit to Ireland as a backdrop.
Eight essays explore different aspects of the condition of the Catholic Church today and how it might progress in a culture that is broadly based on an economic model of development.
Purchase individual articles and receive a PDF to your email address. Each PDF costs €3.
Contents